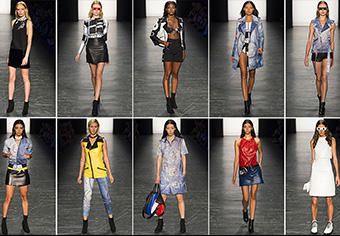 Project Runway Group Trip
Posted on Sep 30, 2016 - by Rachel Asher
A seamless event for the 5th year in a row!
When DLM was asked to handle the planning and execution of a group trip themed around shopping, I jumped at the chance. I could shop all day long, so of course it was a joy to watch top clients spend money at Bloomingdales while shopping with fashion designers from Project Runway. There's nothing better than watching people try on and purchase an outfit that makes them feel confident!
Having been on air for more than a decade, The Emmy nominated Project Runway returned this fall for its 15th season. Contestants competed on Project Runway to make their mark on fashion. Lifetime offered several affiliates an opportunity for an exclusive travel package to NYC as a reward for running spots throughout the season. Complete with airfare, deluxe hotel accommodations, a prime seat at the Season 15 Finale Taping (during NYC Fashion Week!) and private shopping and dining experience with past seasons' Runway talent, this was a package sure to wow any consumer or client. DLM successfully planned and executed this group trip and the travelers truly had a once in a lifetime experience in NYC.